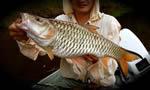 Sebarau Resources
This website is filled with information about the Hampala spp (Hampala barb, jungle perch, kasoop) or as it is commonly known in Malaysia:- Sebarau.
Anglers or even naturalists wanting to know about this outstanding sportfish can visit here valuable information that sport anglers glean from their experience in searching for this fantastic sportfish.
We have also be listed other lure eating fish species common to Malaysia which can be found in the"other species" link.

Added:
30th June 2017 - Video of fishing the Hampala bimaculata species, endemic to Sarawak (Borneo), Malaysia. Click picture to view video.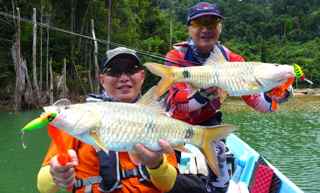 22nd July 2010 - Understanding superbraid features
30th April 2010 - Sebarau fishing styles face-off!

Hampala macrolepidota





Conservation


We need to protect and conserve our resources by practising catch and release of our sportfish and protecting the habitat of our fishes.
Success Stories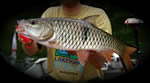 Contributions in the form of pictures and articles are more than welcome.