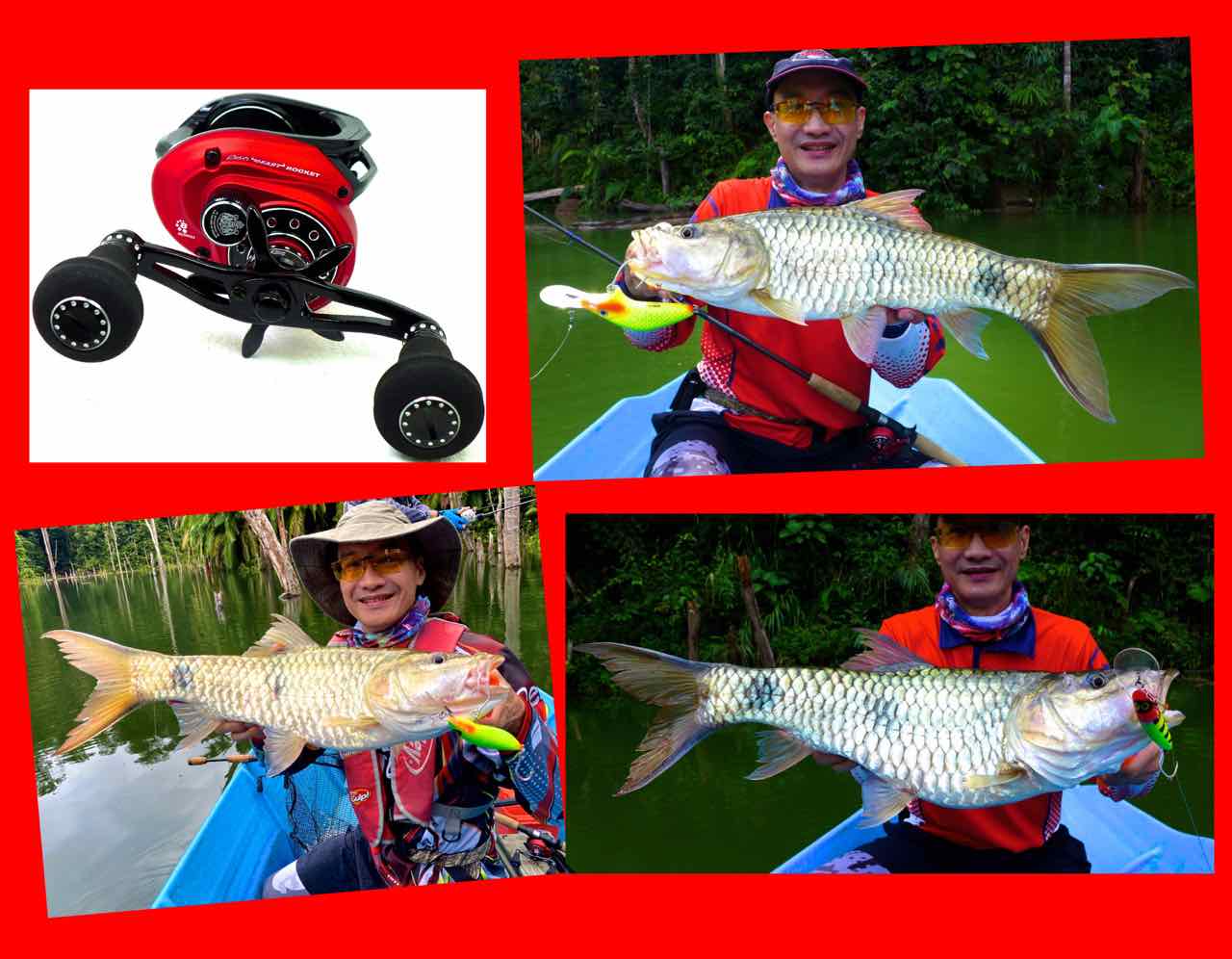 Revo Beast Rocket – a sturdy baitcaster

By Christopher S.G. Tan
I started using the Beast Rocket this year (2020). It's a bigger version of the standard Revo Rocket (the frame is a little larger and heavier) and a lot smaller than the Toro range. The spool has a larger diameter and deeper than the smallest Rocket, and therefore has a higher line capacity.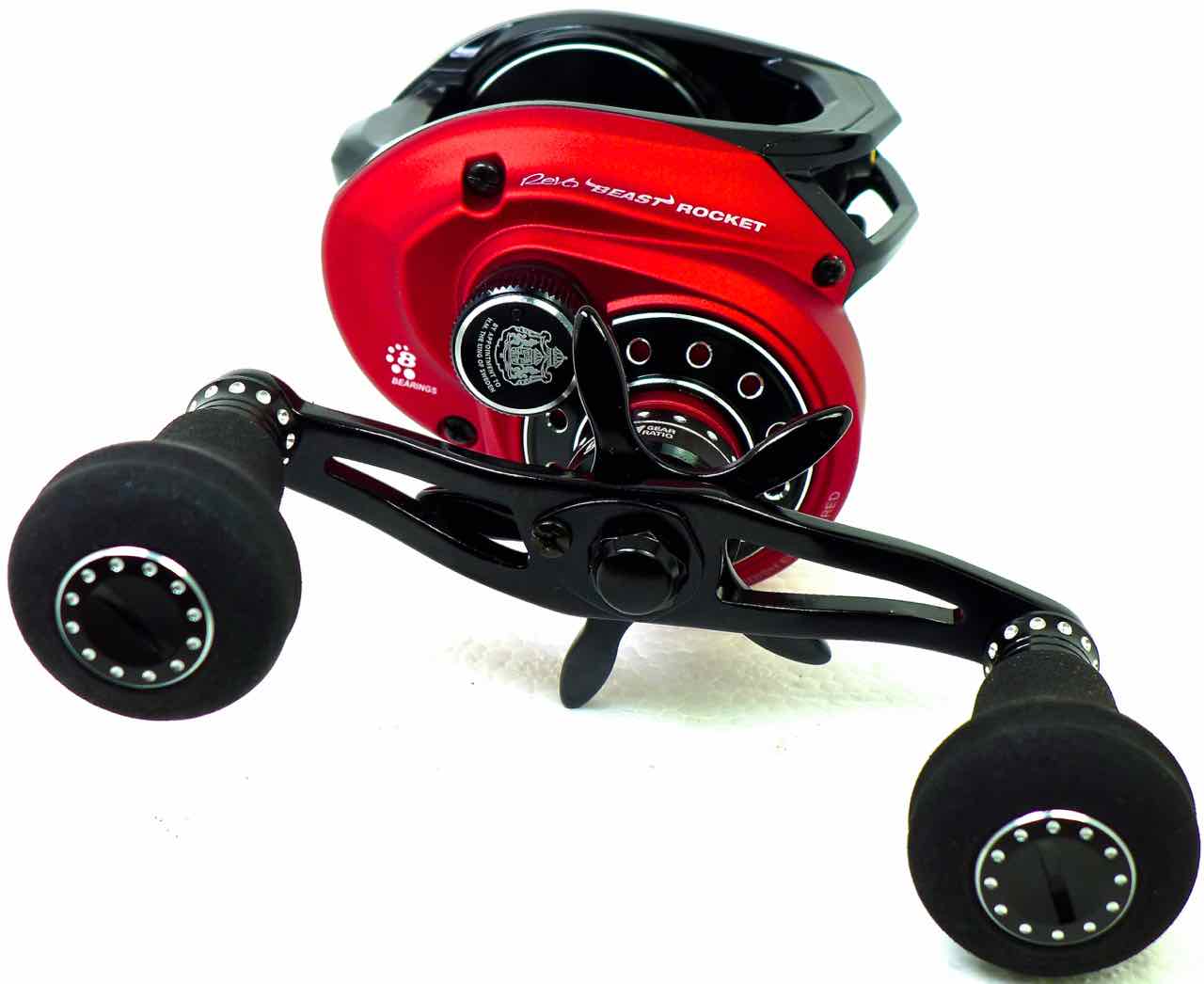 It has a gear ratio of 9.2:1 and a retrieve rate of 109cm, the highest retrieve rate of all my Revo Rockets. This would raise the question that is always asked of high speed reels: what is the cranking power like? More about this later.
This reel fills the niche of being the reel I would use when I want to have a lot of line capacity in the 20-30lb braid line range for open water fishing in the sea, targeting tenggiri and any other open water species. I could also fill it with braid up to 50lbs test for water where line capacity is not an issue and I want the mainline thickness for insurance against abrasion.
It has the great Power Stack Carbon Matrix Drag System, an improved clutch system, sideplate-supported shaft and pinion gear system and all the other improvements of the latest Revos except the Active Response Drag Mechanism. It is a solid reel that feels great.
I have tangled with the hard-fighting Sarawak sebarau with this reel and it does the job well. To catch these sebarau I was using large spoons and spinnerbaits, and deep-diving crankbaits and had no problems cranking them with the stock 95mm handle.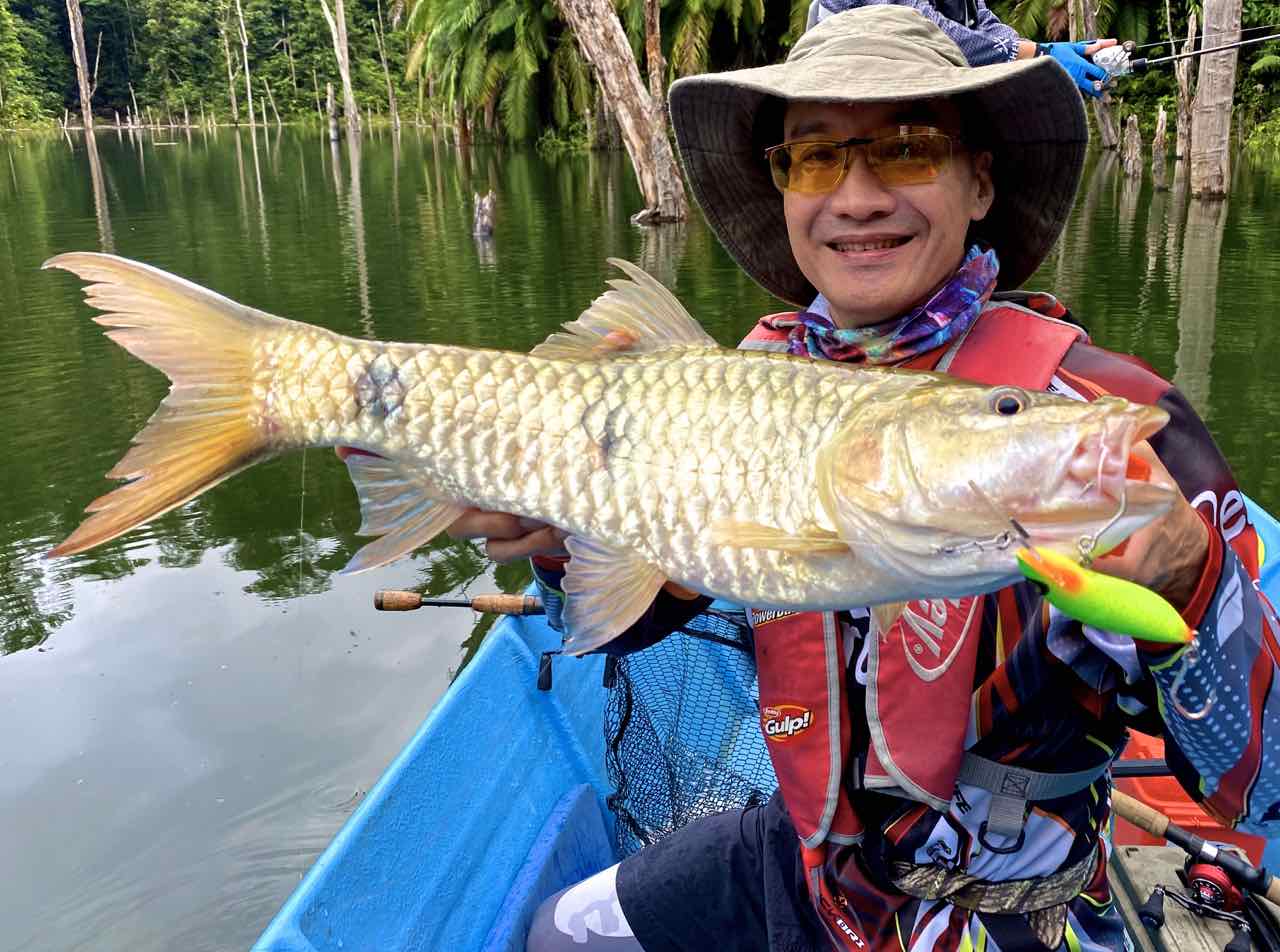 I used the stock 95mm handle to crank in the Halco Sorcerer 90 +4m to catch this two-barred sebarau.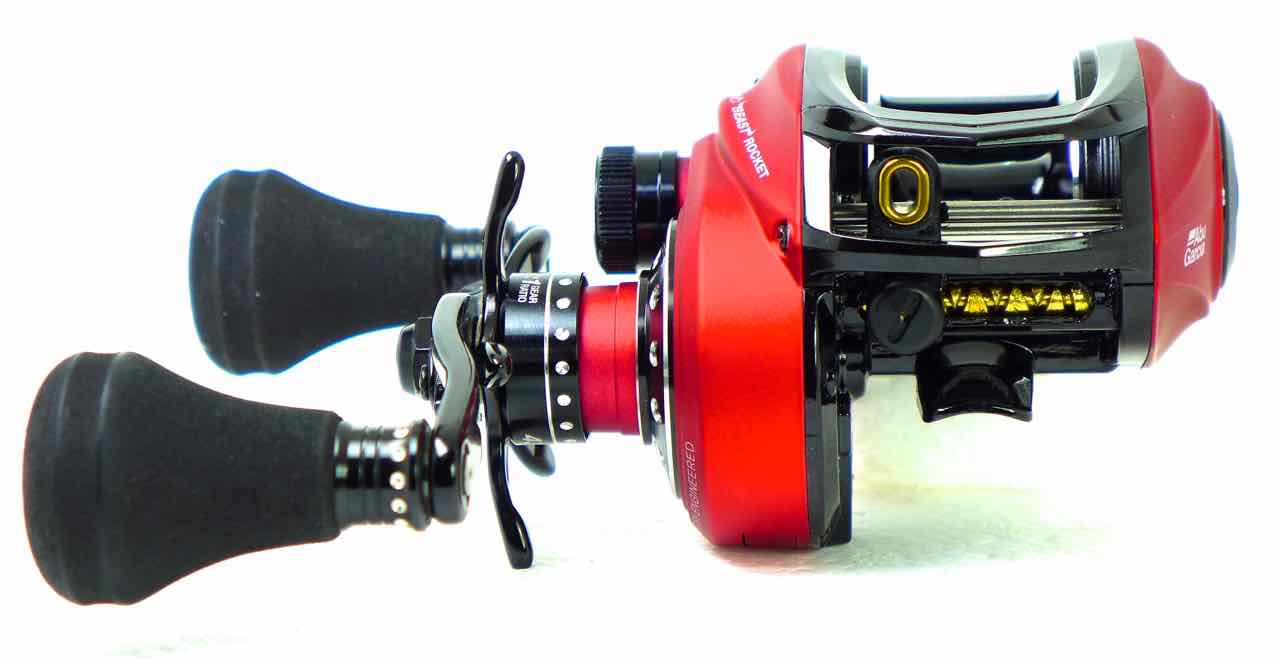 The stock handle has large knobs, for a beefy grip. This does make it more comfortable and easier to crank heavy lures, or just crank superfast for high-speed retrieves.
For crankbaits, I was using the deep-diving large-bibbed Halco Poltergeist 50 (+5m) and Sorcerer 90 +4m. I fished using these heavy-drag crankbaits throughout the first two days of fishing. They did feel heavy, but it was manageable enough to fish the whole day.
For these bulky lures I generally activate 3 brake blocks and use the magnetic dial to for finer adjustments to compensate for wind and other minor factors.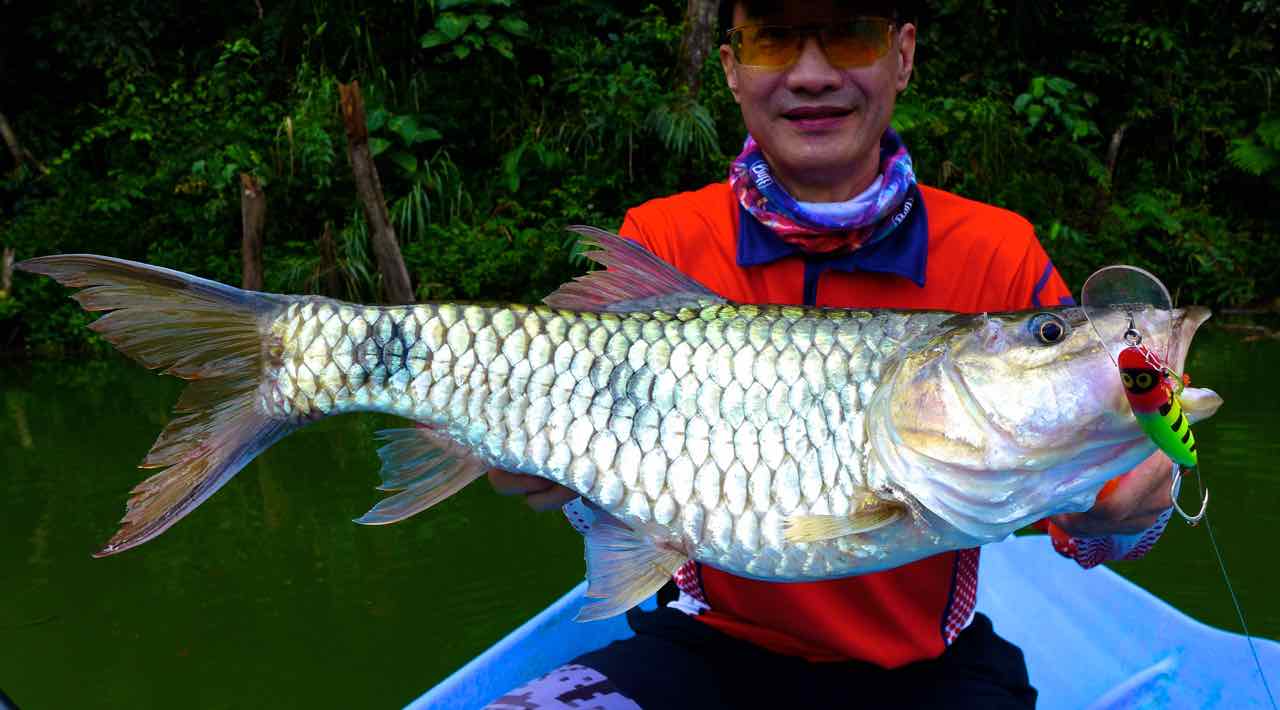 Another solid two-barred sebarau caught with the Beast Rocket fast cranking the Halco Sorcerer 90 +4m.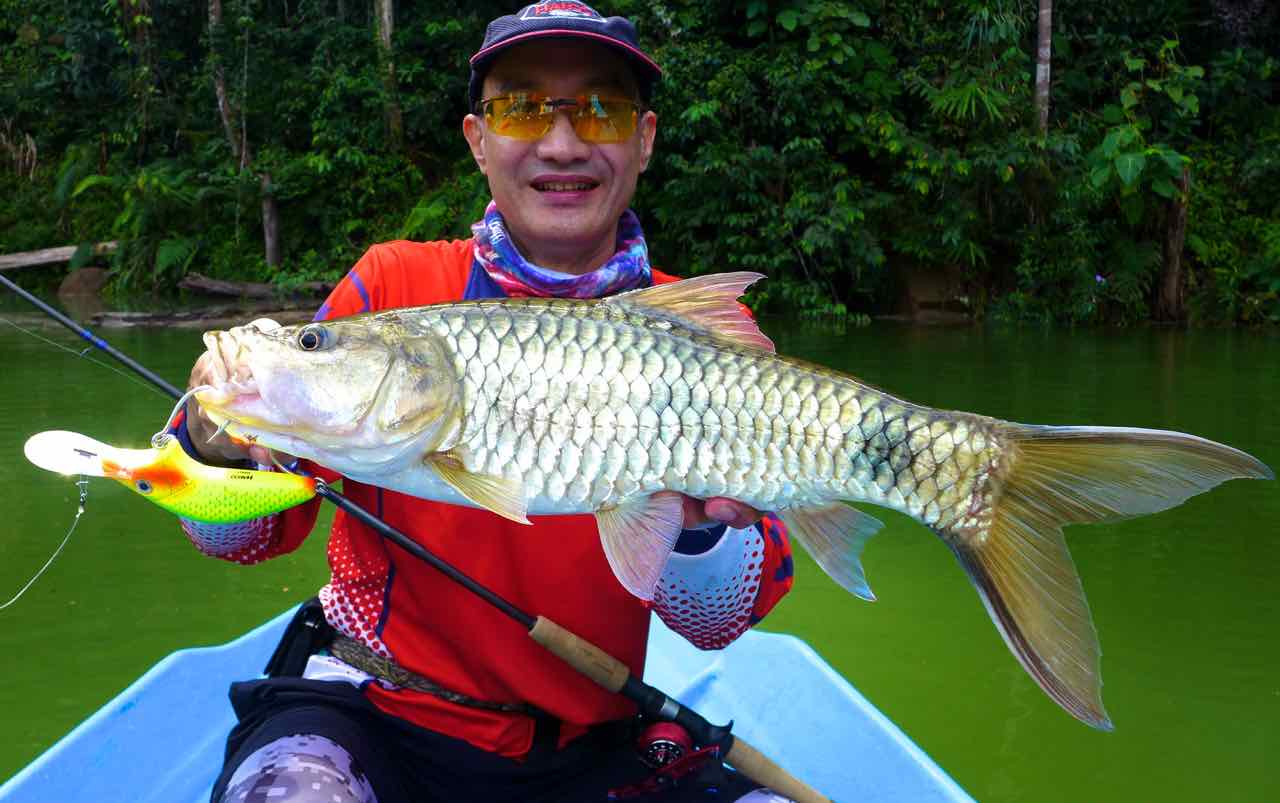 I used the Rocket Beast with a 120mm handle to crank the Halco Poltergeist 50 +5m crankbait.
For the last two days of fishing I changed the handle to a 120mm version. It did feel easier with this longer handle. Given a choice between the stock 95mm and 120mm for fishing deep-diving large crankbaits, I find it to be more comfortable to use the 120mm handle.
Conservation


We need to protect and conserve our resources by practising catch and release of our sportfish and protecting the habitat of our fishes.
Success Stories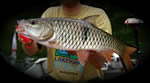 Contributions in the form of pictures and articles are more than welcome.